GOAL 09 – INDUSTRY, INNOVATION AND INFRASTRUCTURE
The ninth Objective deals with building resilient infrastructures and promoting innovation and fair, responsible and sustainable industrialization.
SDG 9 aims to provide sustainable and quality infrastructures for all, to bring about a new business model that respects the principles of sustainability and which adopts clean technologies and industrial processes and finally to promote innovation and the equal access to information, especially through the Internet.
These objectives have a direct impact on the increase in the productivity of populations and their ability to access medical care and educational / training opportunities, as well as supporting the protection and care of ecosystems and natural resources at the global level.
Part of the objective is also dedicated to the strengthening of scientific research, specifically by promoting the technological capacities of the industrial sectors in all countries, particularly in developing countries, and encouraging innovation. A focal point would be to substantially increase the number of workers in the research and development sectors, as well as increasing both public and private spending on research and development.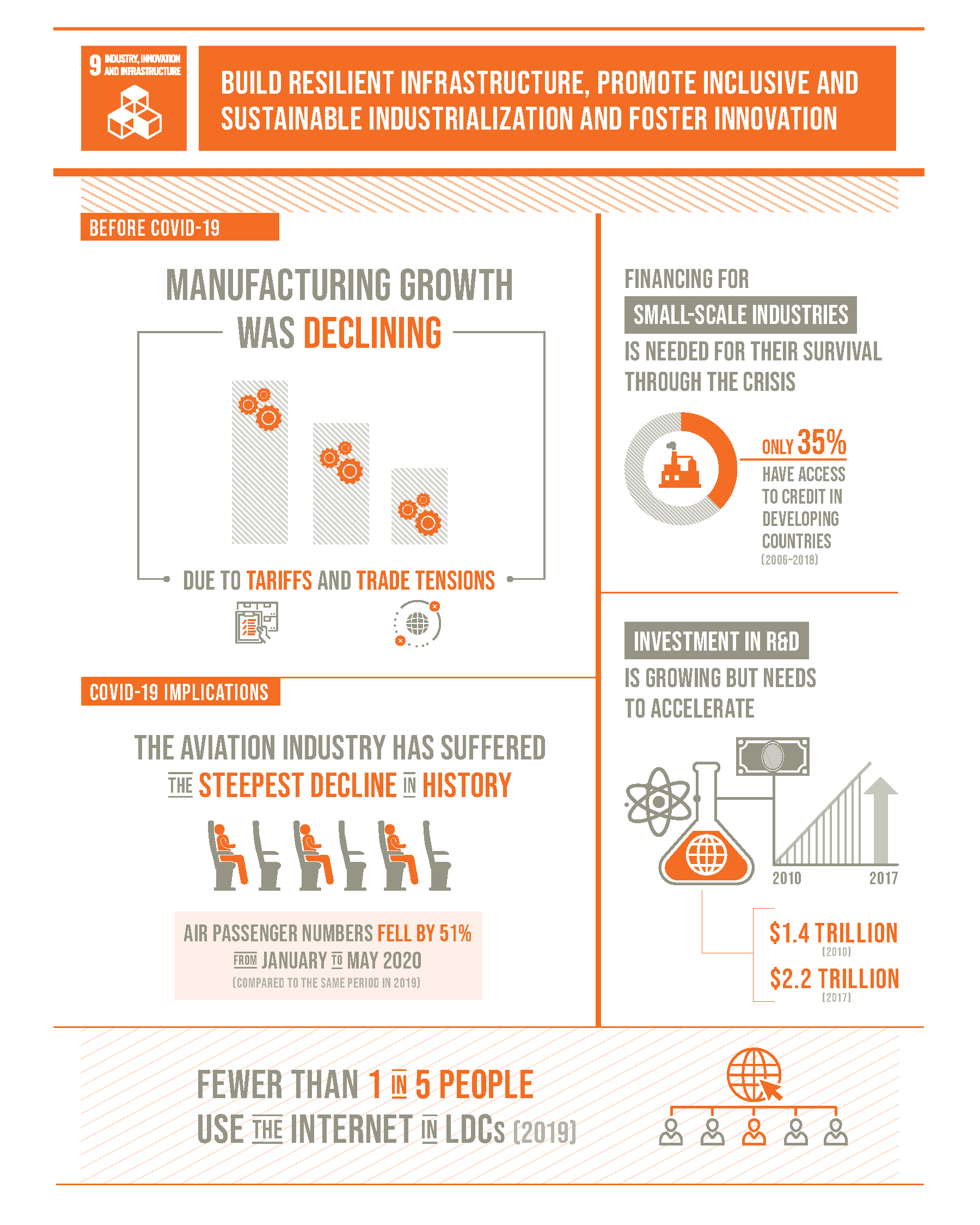 focus
"Lavoro e innovazione, pronti a reinventarsi?"- un articolo dei Global Shapers pubblicato su Lettere al Prossimo, una piattaforma promossa dagli Eugenio in via di Gioia
Durante il lockdown, Heroes Never Sleep ha intervistato in diretta Massimo Temporelli (presidente e co-founder di The FabLab, fisico, divulgatore di cultura scientifica e scrittore). Massimo lavora per diffondere la cultura dell'innovazione e della scienza nelle più importanti università e aziende, ma anche attraverso web, TV, radio, editoria – contribuendo così allo sviluppo dell'SDG numero 9. Potete rivedervi la diretta qui.