GOAL 11 – SUSTAINABLE CITIES AND COMMUNITIES
Making cities and human settlements inclusive, safe, long-lasting and sustainable – this is Goal 11 of the Sustainable Development Agenda.
Although the focus of SDG 11 is on cities and ensuring access to essential services for all, this cross-cutting objective also includes the safeguarding of cultural heritage and promoting sustainable communities.
About 3.5 billion people live in cities, a number destined to rise to five billion by 2030. Talking about waste management, in Italy, the situation is worse than that of 2010 but, since 2015, there has been a gradual recovery due to the improvement in the share of municipal waste sent to landfills out of the total waste (from 56.80% in 2006 to 23.40% in 2017). The concentration of PM2.5 and PM10 in urban areas is decreasing, respectively, by 37% and 25% compared to 2006. On the other hand, the unauthorized building index is growing.
Making cities sustainable means creating opportunities for economic growth, safe and affordable housing by supporting resilient societies and efficient economies.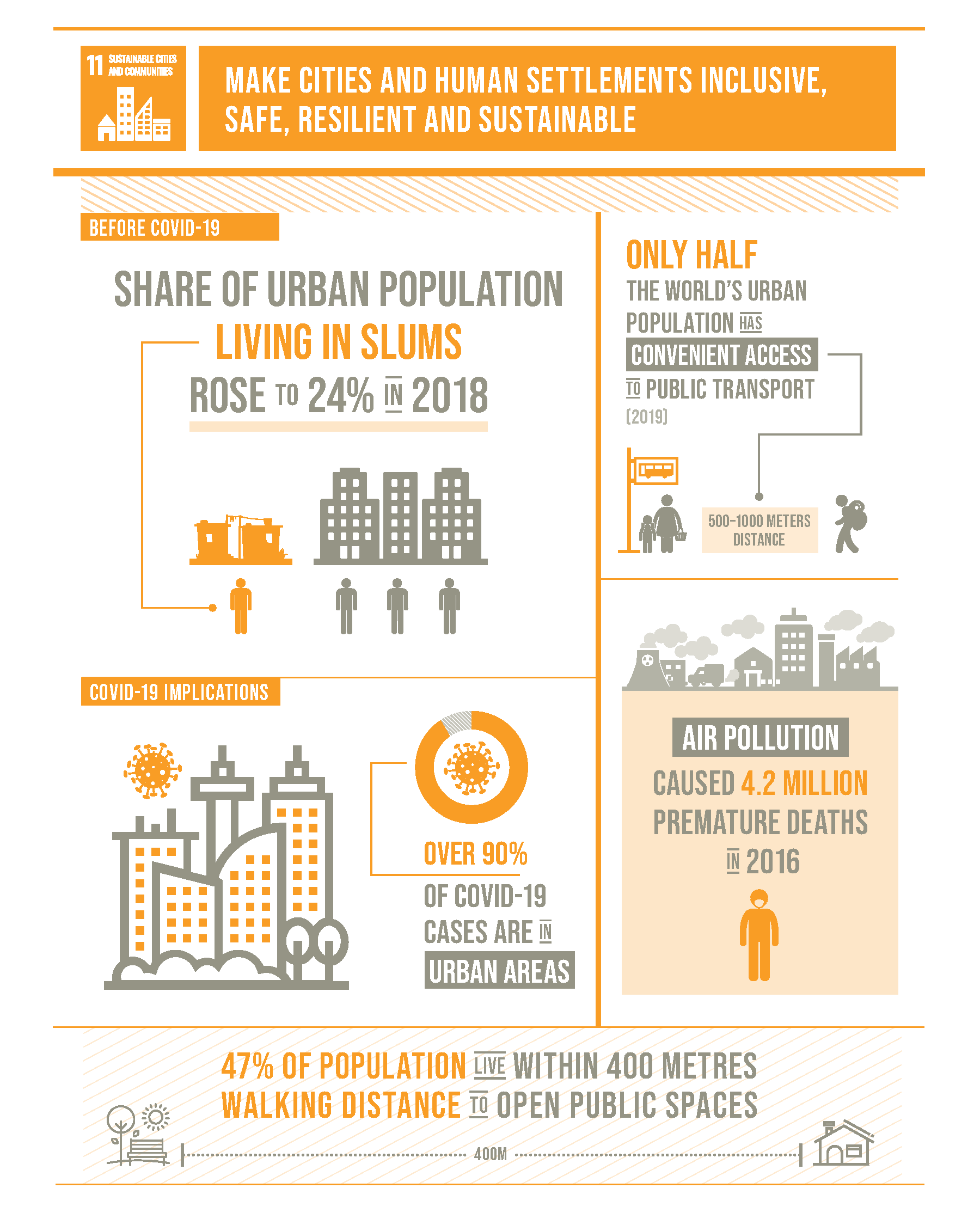 focus
Per approfondire e consultare dati interessanti dai un' occhiata alla pagina delle Nazioni Unite dedicata all'Obiettivo di Sviluppo Sostenibile n.11
Durante il lockdown, Heroes Never Sleep ha intervistato in diretta Piero Pellizzaro, il chief resilience officer del Comune di Milano, per discutere proprio di Obiettivo n. 11 e sostenibilitá urbana a Milano. Potete rivedere l'intervista qui.